Chiropody
---
Chiropody/Podiatry Service
Chiropody / Podiatry Service at Alsager Osteopathic surgery.
Everyone understands the term Chiropodist, so what is a Podiatrist? Podiatry is a branch of medicine devoted to the study and treatment of disorders of the leg and foot . 'Podiatrist' is a reserved title in the UK, meaning that it can only be used by those registered with the Health Professions Council. Within the United Kingdom, the titles "podiatrist" and "chiropodist" are to some extent interchangeable. Although the UK government-appointed regulator acknowledges both titles and makes no distinction between them, they are used differently within the occupation. Inside the profession, chiropody is used to suggest the routine processes of foot care, whilst podiatry is indicative of the higher skills and academic levels.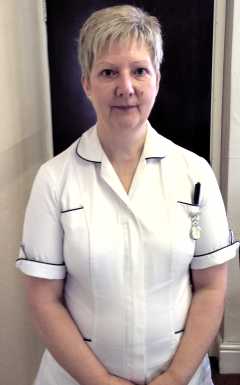 Heather Niewdach, our friendly Chiropodist, has a Degree, a BSc Hons in Podiatry from Plymouth University and is Registered with HCPC. She is a Member of the Society of Chiropodists and Podiatrists
We can help with:-
Functional insoles and orthotics can be used to reduce pain by re-distributing pressure away from painful areas in the feet. They can help us bear weight more effectively and realign the whole lower limb, allowing for pain free walking and running.
Routine Treatments offered include:
Full New Patient Assessment and Treatment Plan at first visit
Painless treatment of corns, calluses, verrucae and ingrown toe nails.
Nail care
Skin care problems treated
Provision of custom orthotics and insoles
Additional Treatments:
Footcare and Health education
Lower limb sports injuries and biomechanics
Nail Surgery
Podopaediatric Assessment (children's Feet)
---
Exciting news!
We have been lucky enough to be joined at our Hazel Grove practice in Stockport by a very experienced and respected podiatrist/chiropodist!
We are hoping to make our surgeries in Cheshire into the areas center of excellence for all your musculoskeletal needs and this represents a coup with another experience chiropodist joining us.
Lydia Aldred BScHons.SRCh.MCHs Chiropodist / Podiatrist
Lydia is a Chiropodist / Podiatrist with 8 years experience. She is fully state registered being a member of the health and care professions council (HCPC), and the Society of Chiropodist and Podiatrist.
She provides preventative care, diagnosis and treatment of a wide range of problems affecting the feet, ankle and lower legs such as:-
Fungal Infections of the skin and nails
Bunions
Calluses
Corns
Cracked Heels
Diabetic foot care
Feet Flat Feet / Arch Problem
Nail Problems such as ingrowing toenails, thickened nails
Plantar Fasciitis
Sweaty feet / Foot odour
Verrucae
Footwear advice
General footcare
Her aim is to improve the mobility, independence and quality of life of her patients. She provides an extremely friendly and reliable gold standard service.